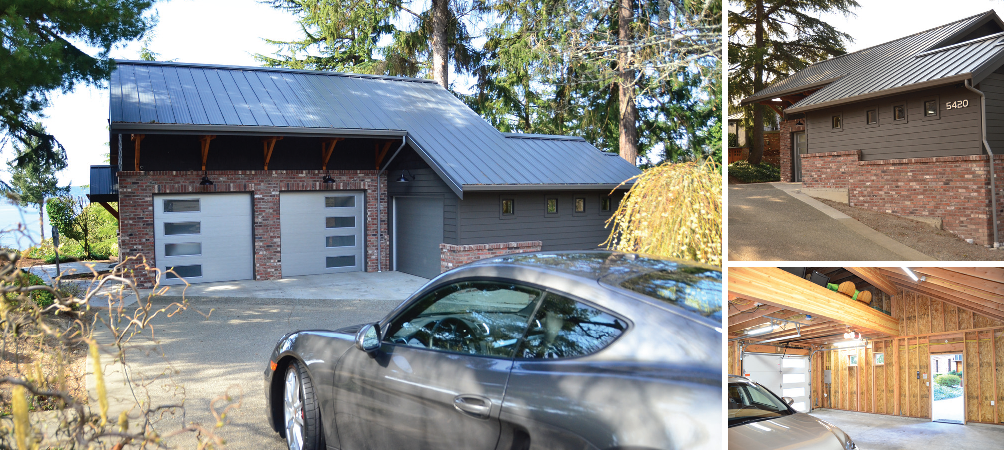 ReBay, new garage Brown's Point, Washington
3-bay garage replacement. Angled and tucked up to side setback allows this contemporary craftsman style garage to replace a 2-bay structure. It adds a storage loft and small workshop.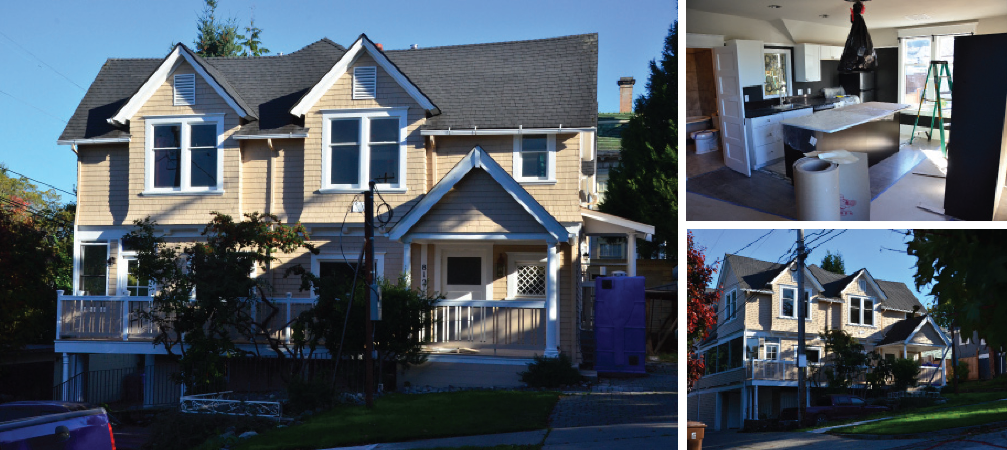 Shingle Style apartment conversion Tacoma, Washington
Built in 1896 this single family home has been remodeled and converted many times. This newest renovation refreshes and restores it into a series of contemporary apartments with historic flourishes.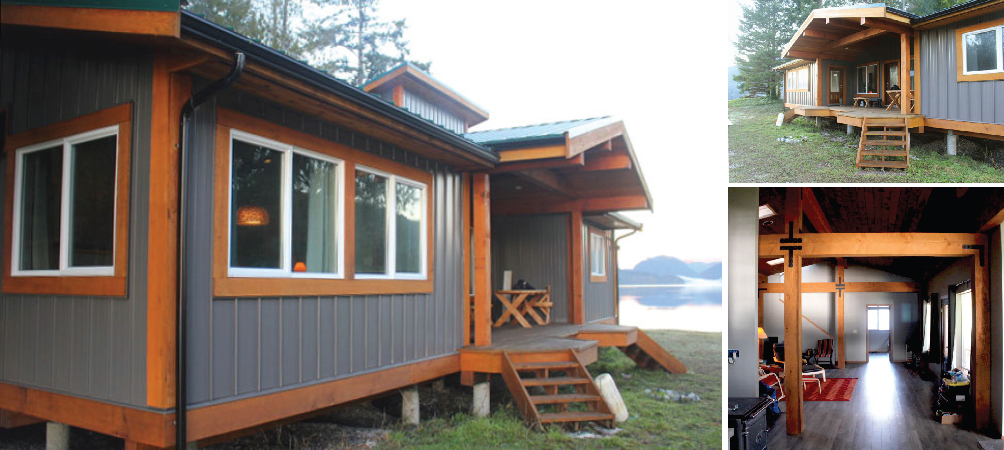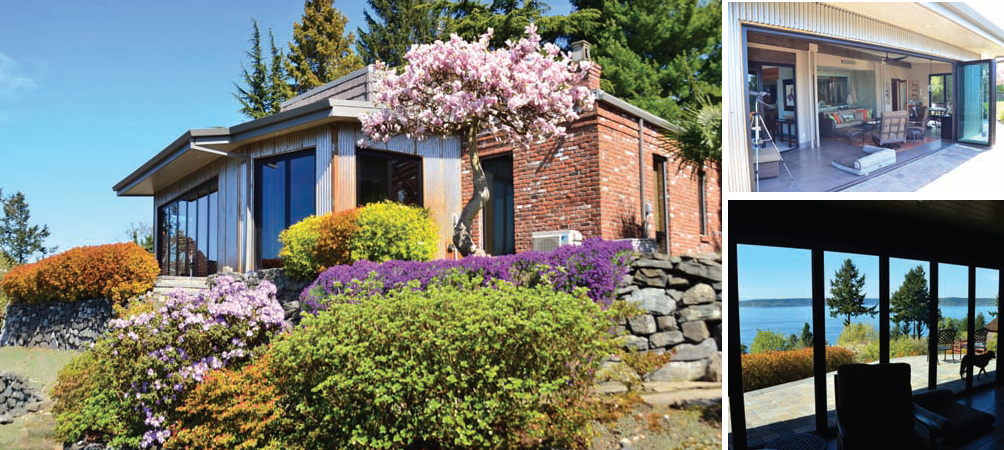 EXTENDING VIEW, Brown's Point, Washington
This porch extension opens the home to a spectacular vista across the south sound to the Olympic Mountains and provides a cozy spot for casual, year round respite.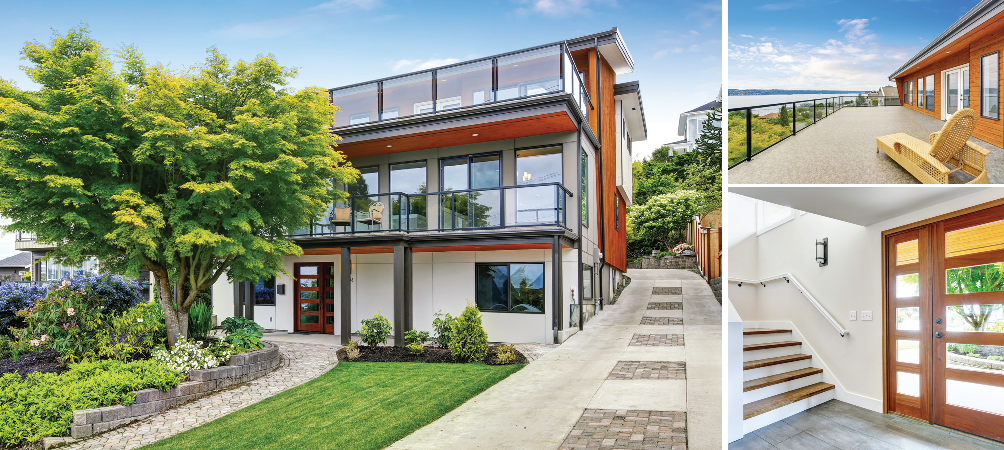 DWELLIFICATION, complete transformation Tacoma, Washington
Originally a single story mid-century modern with a daylight basement. Another floor was added, the interior was completed reconfigured, and the exterior transformed into a Dwell-Contemporary. The new upper floor master suite and two additional bedrooms open to a full width deck with expansive views of Commencement Bay and the distant mountains.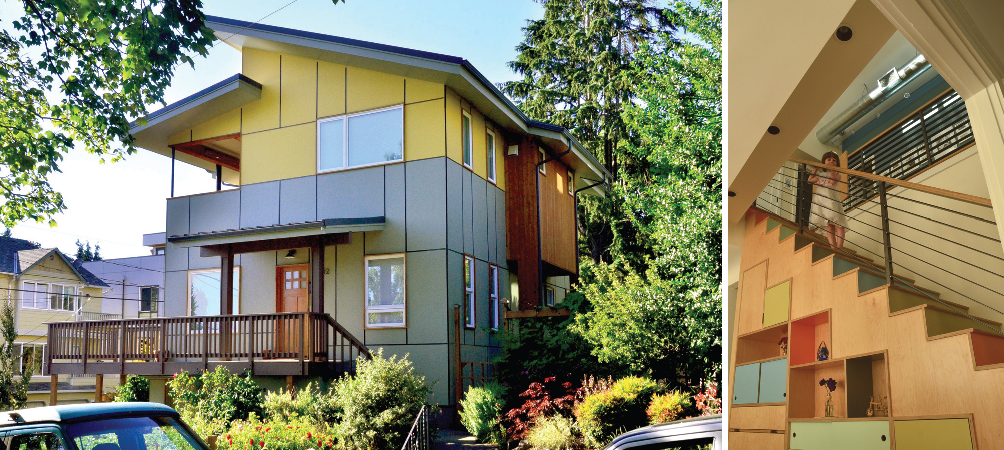 DWELLBUNGA Seattle, Washington
A small 1920's bungalow was completely transformed. The second story addition and re-cladding turned this worn traditional into a Dwell-Contemporary. The upper floors added a master suite, two bedrooms, an informal play area, and a covered upper deck with views south to Lake Union and the Seattle skyline.
TRANSFORMATION, expanding the kitchen                                    Brown's Point, Washington
The old enclosed kitchen is opened to the rest of the home and completely modernized. An existing partial basement is transformed into a wine cellar with a hidden hatch and stairway. A small adjacent bathroom is given direct exterior access becoming both a changing and cleanup room.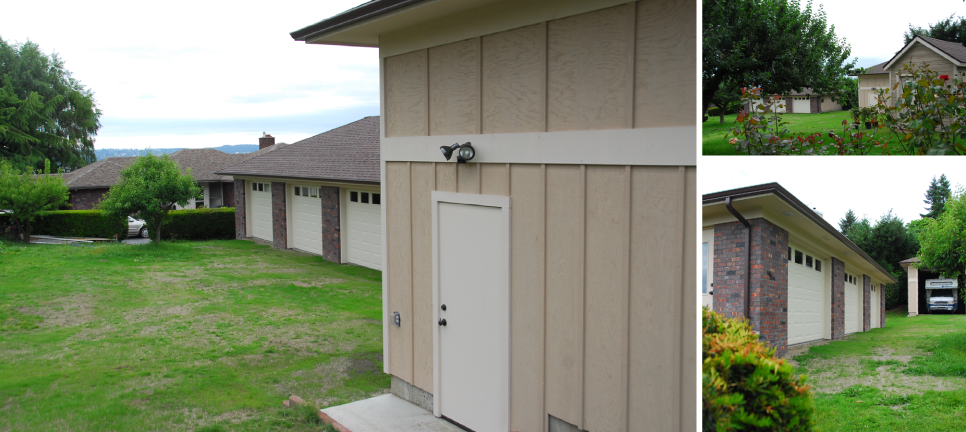 BAYS IN THE YARD Brown's Point, Washington
A pair of garages are insert in the deep front yard. The first has two-bays for use as a wood shop and one for a boat while the second garage is supersized for an RV.
OVER THE TOP Tacoma, Washington
Cramped and constrained this one bedroom home's attic stair was reversed allowing a partial second story addition to peak over the existing roof and let afternoon light and air into a new master suite, another bedroom, and to cascade down the stairwell.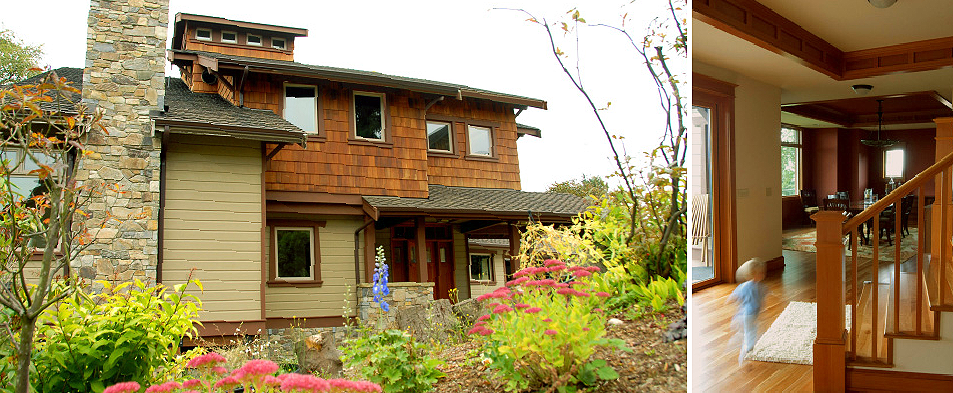 LOST ANTLER Brown's Point, Washington
A new single family home on this sloping site captures spectacular views of South Puget Sound.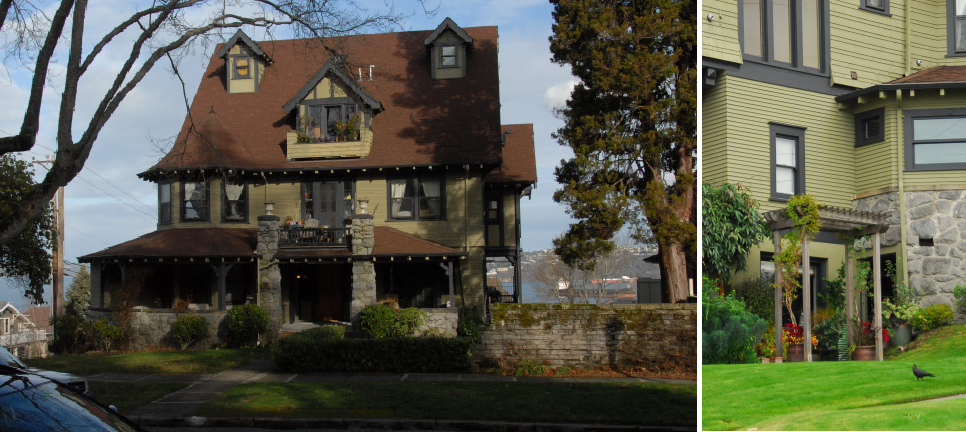 TUDOR ROSE Tacoma, Washington
The nine 1940's apartments carved into this 1907 residence are merged/modernized into seven luxury condominiums.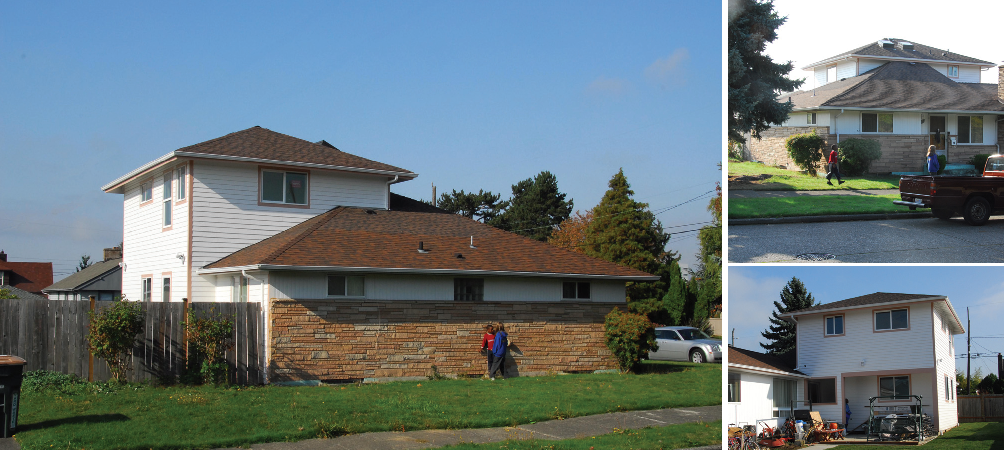 COZY CORNER Seattle, Washington
A two-story addition expands this 'L-shaped' Mid-Century Modern; a bedroom suite above a new den & powder room.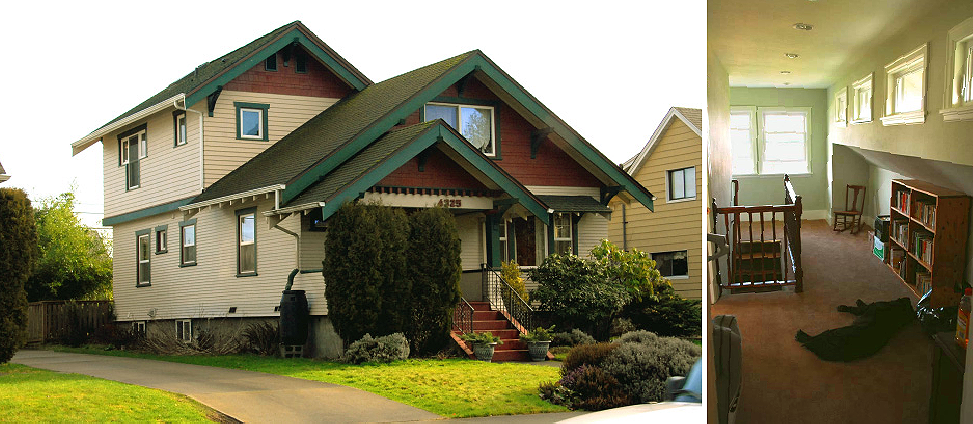 SUITE DORMER Tacoma, Washington
Second Story Addition; a bedroom suite additions transforms the attic, expanding a hallway now filled with sunlight and creating a bay window with a mountain view.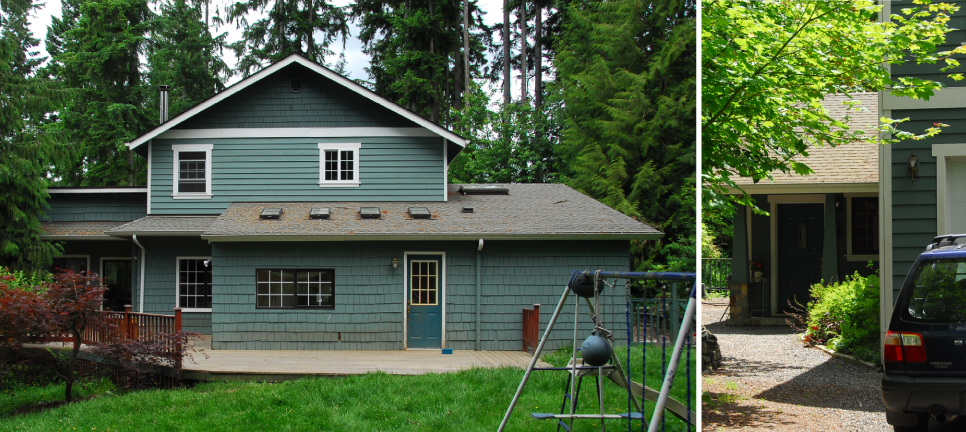 UP AND OVER Maltby, Washington
This addition wraps up and over the existing residence; it adds a two-bay garage, side entry, and a pair bedrooms that sit above the living room and kitchen.